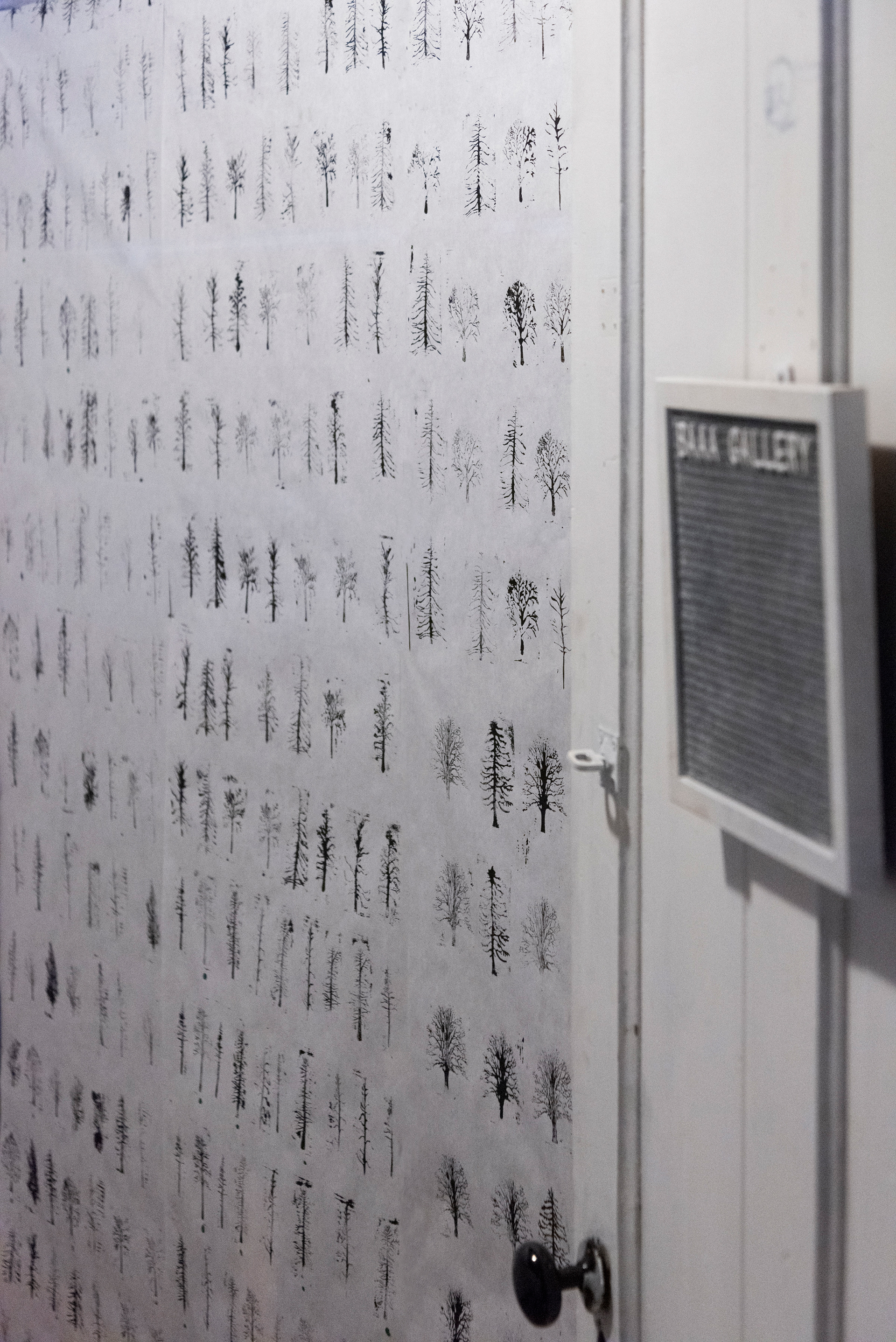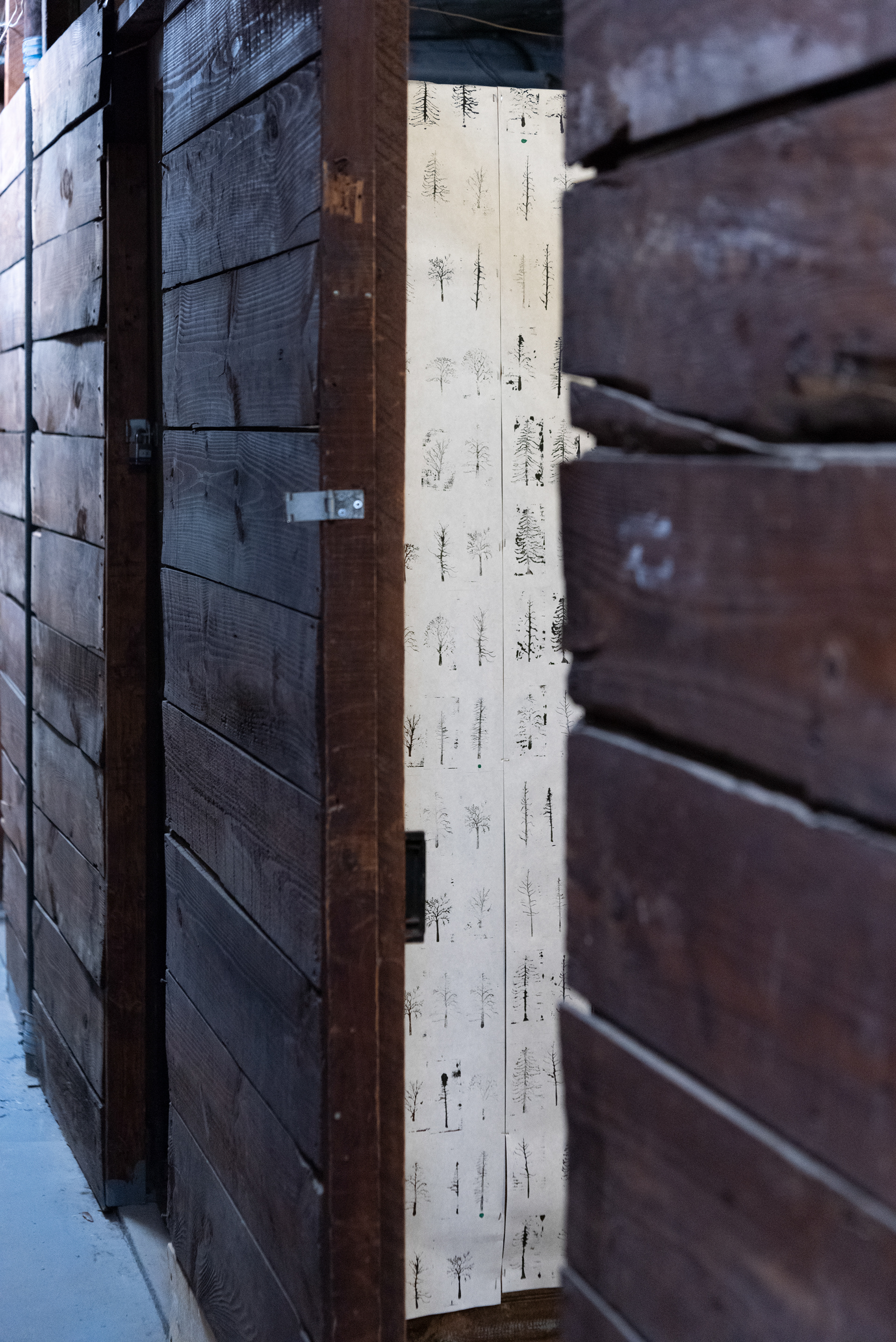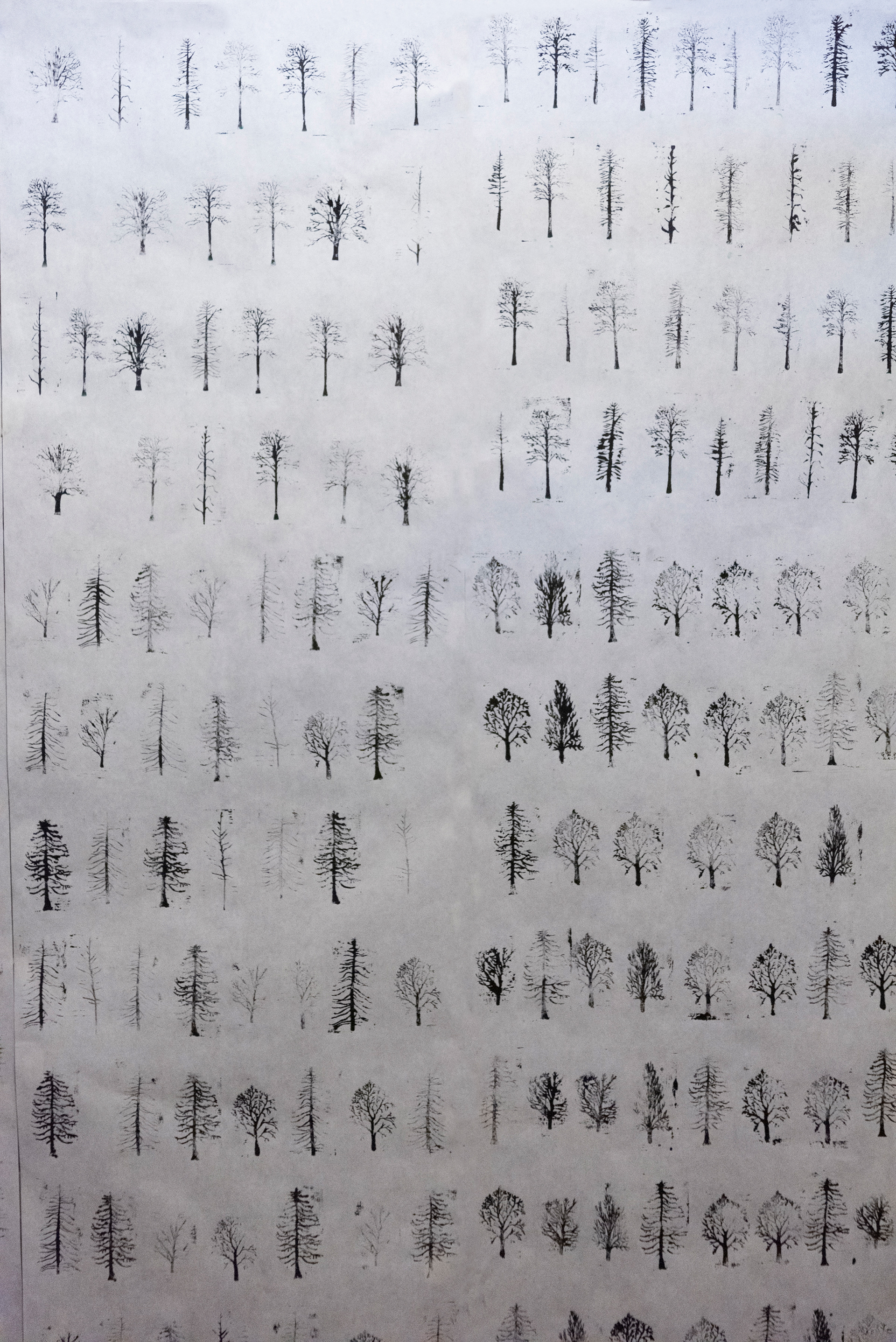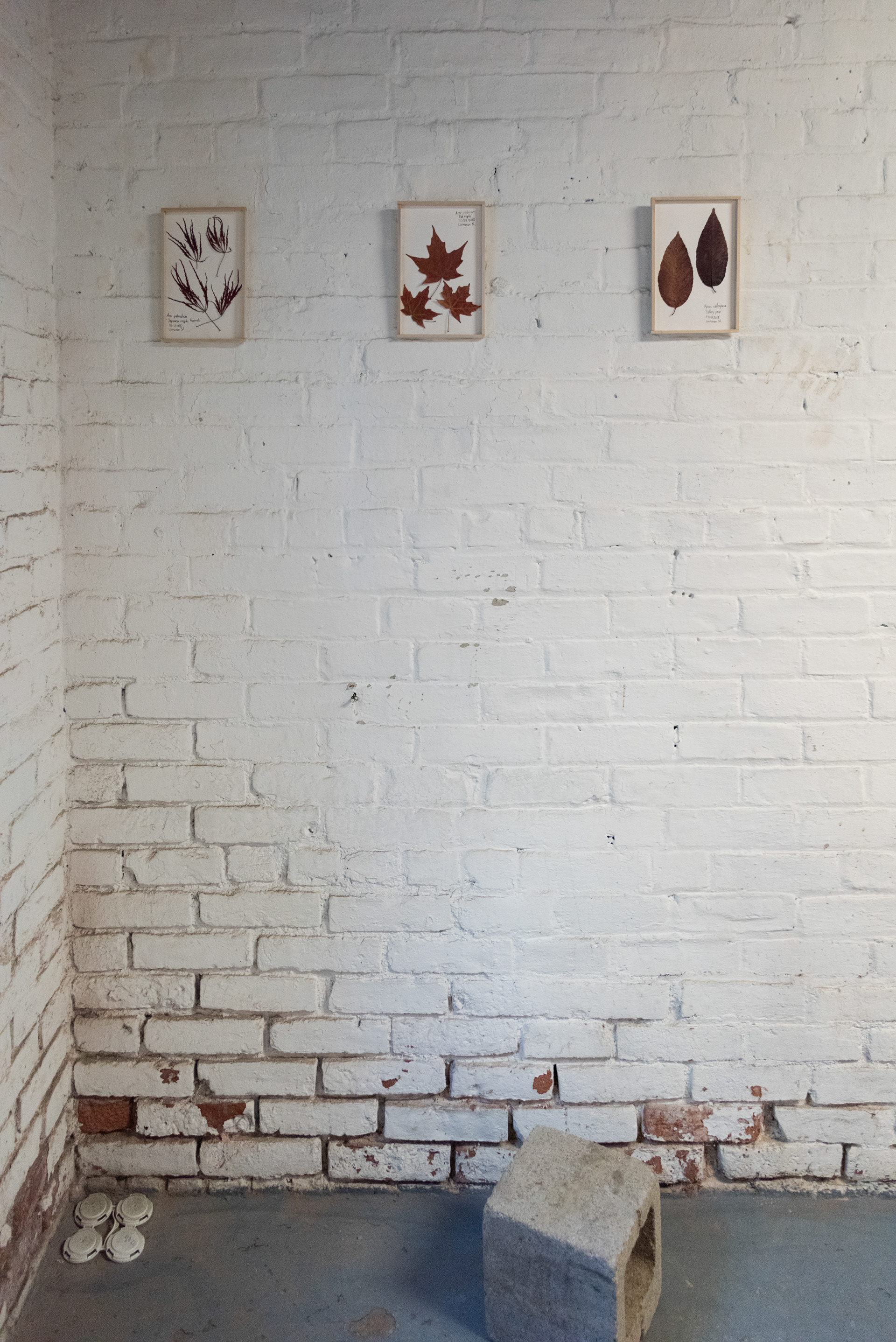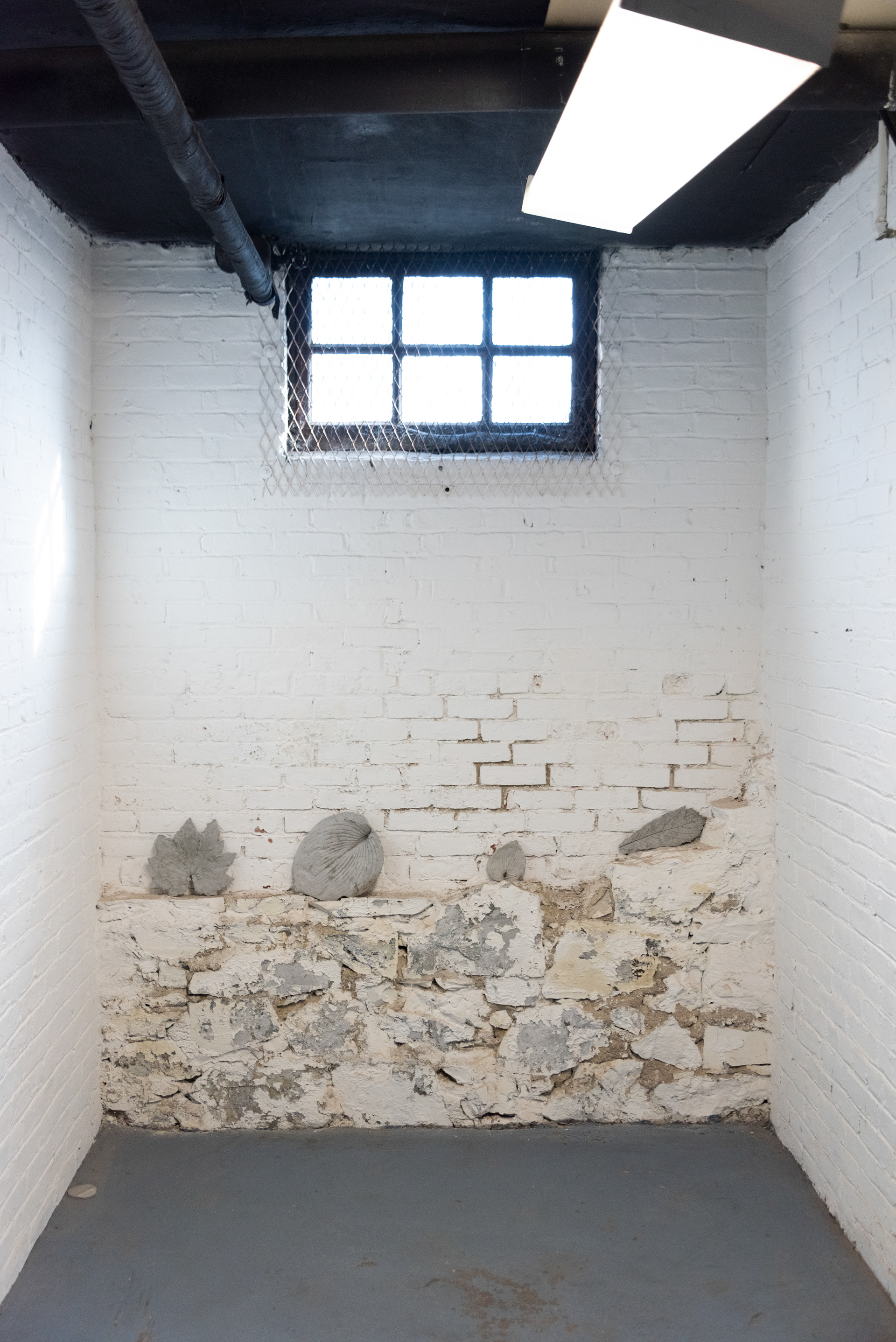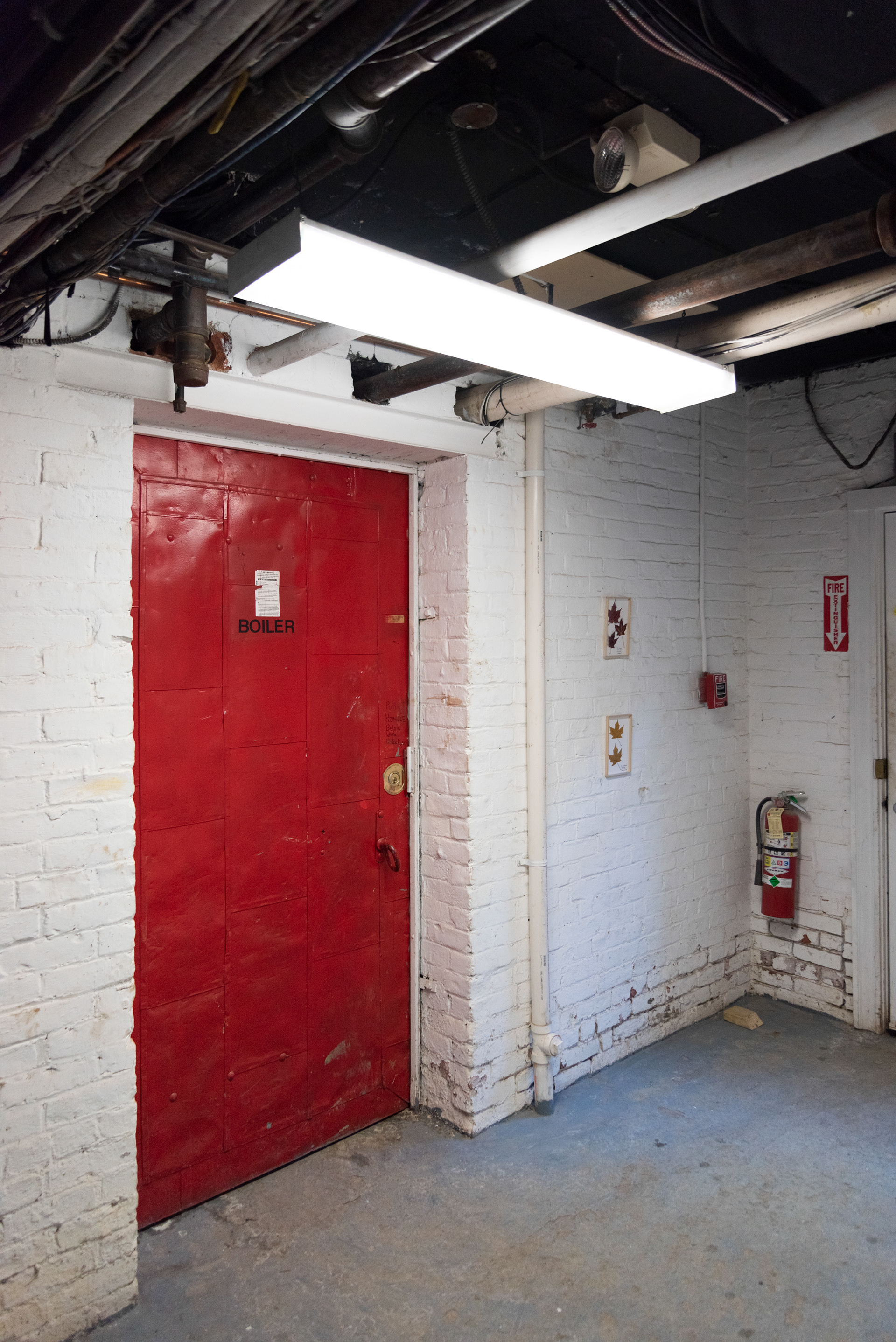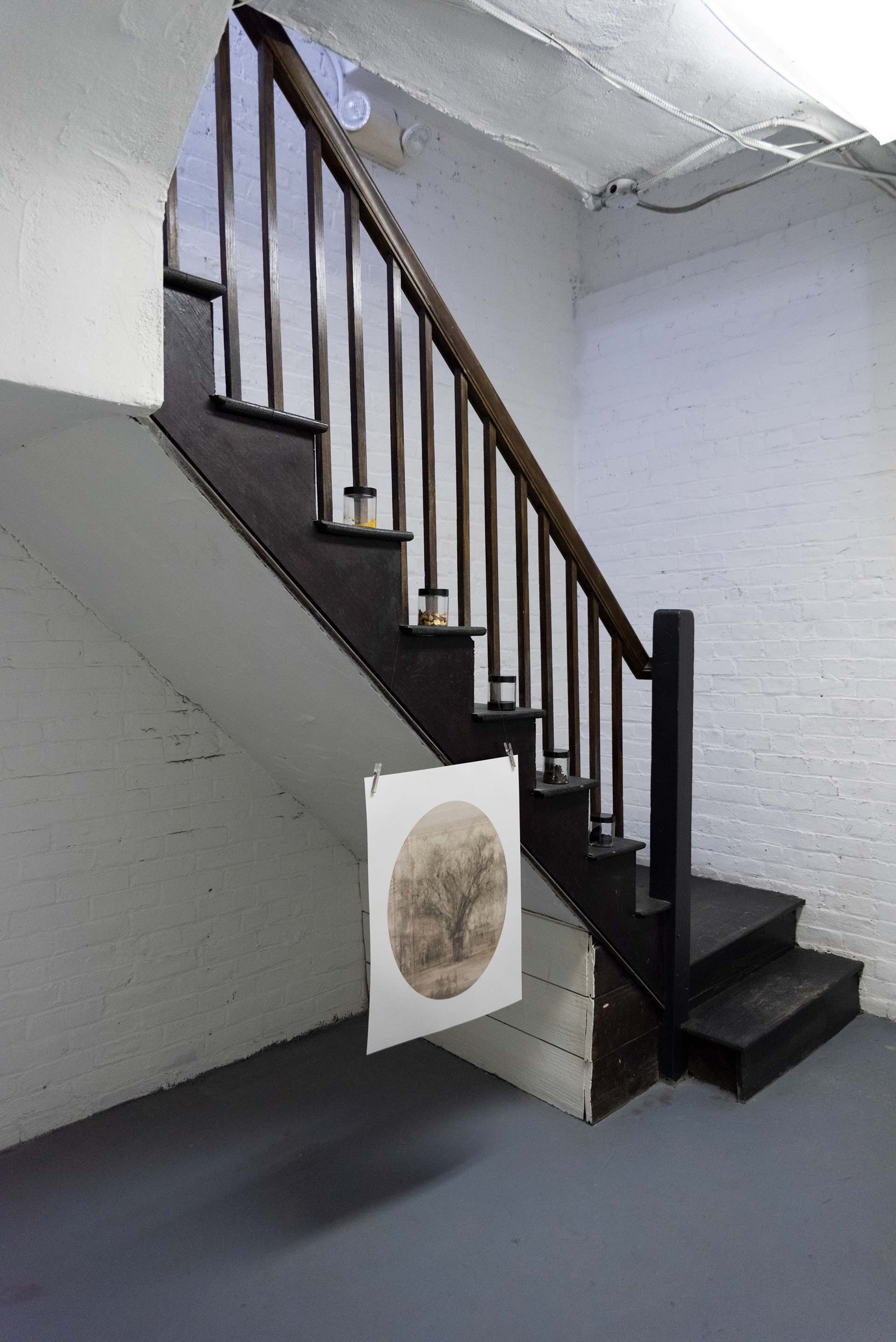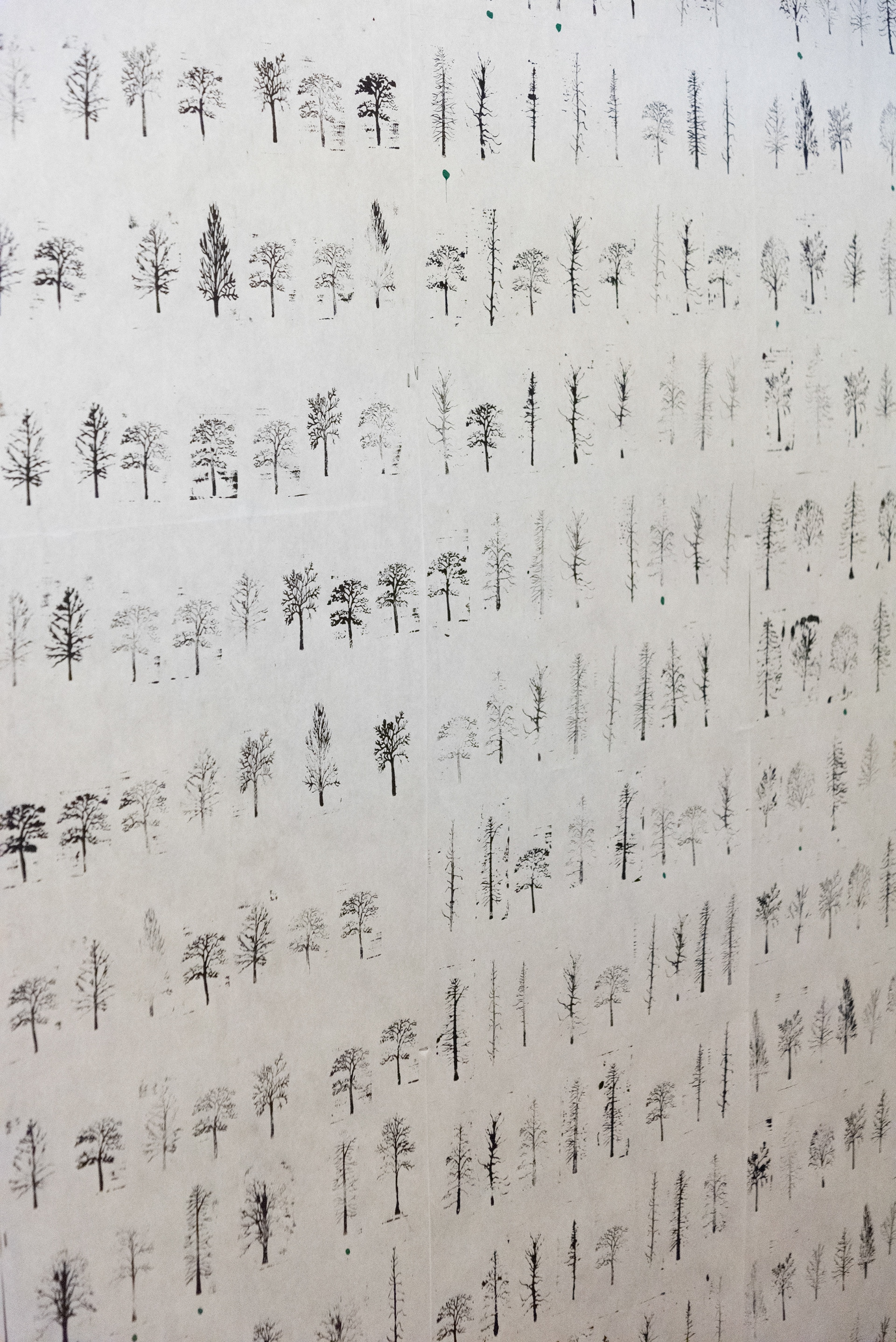 Agassiz Street Procession took place was centered in a storage locker in Cambridge, and spread out through the gallery. The exhibition was arranged as a procession through five unique spaces: foundation, procession, stand, limb and canary. Foundation included soil samples taken from Agassiz Street (pollen, asphalt, crushed leaves, sap and charcoal); Procession included seven 3d printed trees modeled after tree species lining the street (see map of the gallery below); Stand (or Carbon Storage Locker) included 20 hand-stamped paper panels with over 2,000 laser-cut tree stamps representing species in the Massachusetts forest. Some of these species have now been planted as urban street trees on Agassiz Street; Limb included four pressed leaf sculptures made of Rockite cast by Kira Clingen, and Canary included eight framed sets of leaves of trees at the height of their fall color - a New England phenomenon threatened by climate change. 
with Edyth Jostol. BAAA Gallery, Cambridge, MA. February 10-March 2, 2019. Photos: Mark Bavoso.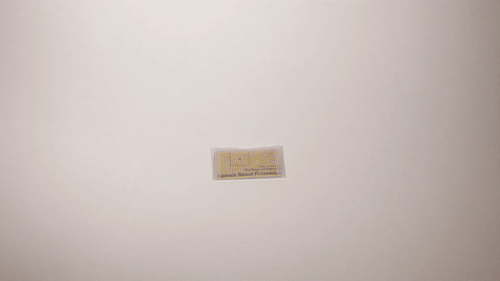 Gallery map and GIF: BAAA Books.